Global Ingredients
Take it from nature and eat it safely. We source high-quality raw materials from all over the world, such as Malaysian durian, French presidential whipped cream, Belgian chocolate, citrus from Sicily, American cranberry, coconut from Indonesia, etc. We supply top international raw materials Long-term cooperation with businessmen has reached the service tenet of "super-high-quality material selection, zero inventory production, high-quality craftsmanship, and cold chain flash delivery" LETVON adheres to the concept of selecting safe and healthy raw materials from all over the world, and makes it 100% fresh with a high-standard process, without adding any flavors and pigments.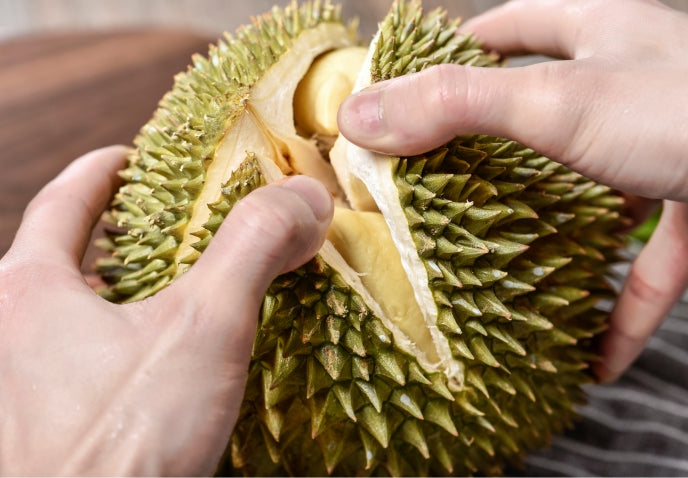 High-quality durian from Southeast Asia
Originating from Southeast Asia, high-quality durian, the tropical high-temperature growth environment makes durian have higher nutritional value. Letvon has established a durian planting base for Musang King and Sultan durian in Malaysia to ensure quality from upstream and confirm that durian sweetness and moisture are strictly up to standard before they can be used in cake making. Every Musang King selected by Letvon matures falls naturally on the tree and is inspected and cleaned by the staff as soon as possible. The shape, meat quality, and taste are almost perfect, the flesh is golden in color, and the texture is like fat. Together with the golden pillow durian in the shape of an oval shape, and the Sultan durian with thick flesh and white as jade, it forms the durian cake paradise in Letvon.
Select global quality milk sources
Fresh milk from the world's most famous farms, every drop is a pure taste and natural flavor. We have visited the world's golden milk source belt of 40-50 ° C in the north and south latitudes, whether it is the Australian and New Zealand farms in the southern hemisphere, the pastures of European countries such as France, Italy, Spain, Germany, the Netherlands and other European countries in the northern hemisphere, or the major grasslands in China, we have left our footprints, just to select the most suitable milk source for each product.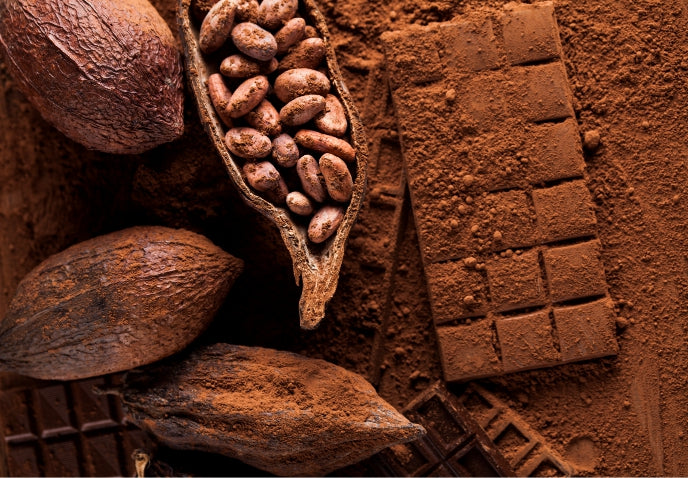 Select chocolate worldwide
We carefully selected Belgian chocolate and French dark chocolate, adhere to the use of pure and high-quality cocoa liquid blocks, cocoa butter, and cocoa powder, and after natural fermentation, drying, grinding, to a greater extent to retain the original aroma of cocoa, and finally, pure cocoa liquid block and cocoa butter fusion, sweet and slightly bitter layer are very thick and mellow. From the cocoa plantation to the picking, fermentation, drying, selection, and other steps can be traced back, without the addition of dairy spices and other substances, retaining the purest taste of chocolate, interpreting the mystery of sweet and silky.
Canadian red spring wheat
Canadian red spring wheat, production area is located in the "prairie region" in southwest Canada, where the soil and climatic conditions are the most superior, and the mild climate characteristics are very suitable for the growth of red spring wheat. Red spring wheat has a higher protein content, and with its good milling properties, it is often ground into flour with a high protein content for use in the production of cake desserts. Pollution-free natural growth environment, and consistent quality, this is the standard for the selection of high-quality ingredients in Letvon.
The world's best fruit-producing area
We have sourced the best fruits from all over the world - mangoes from Alfonso, France, white peaches from Sicily, strawberries from Poland, white peaches from France, and coconuts from Indonesia - and processed them into a refreshingly fresh and sweet taste.